News
22 July 2022
Cooperation between the Netherlands and South Africa puts the biomass chain to work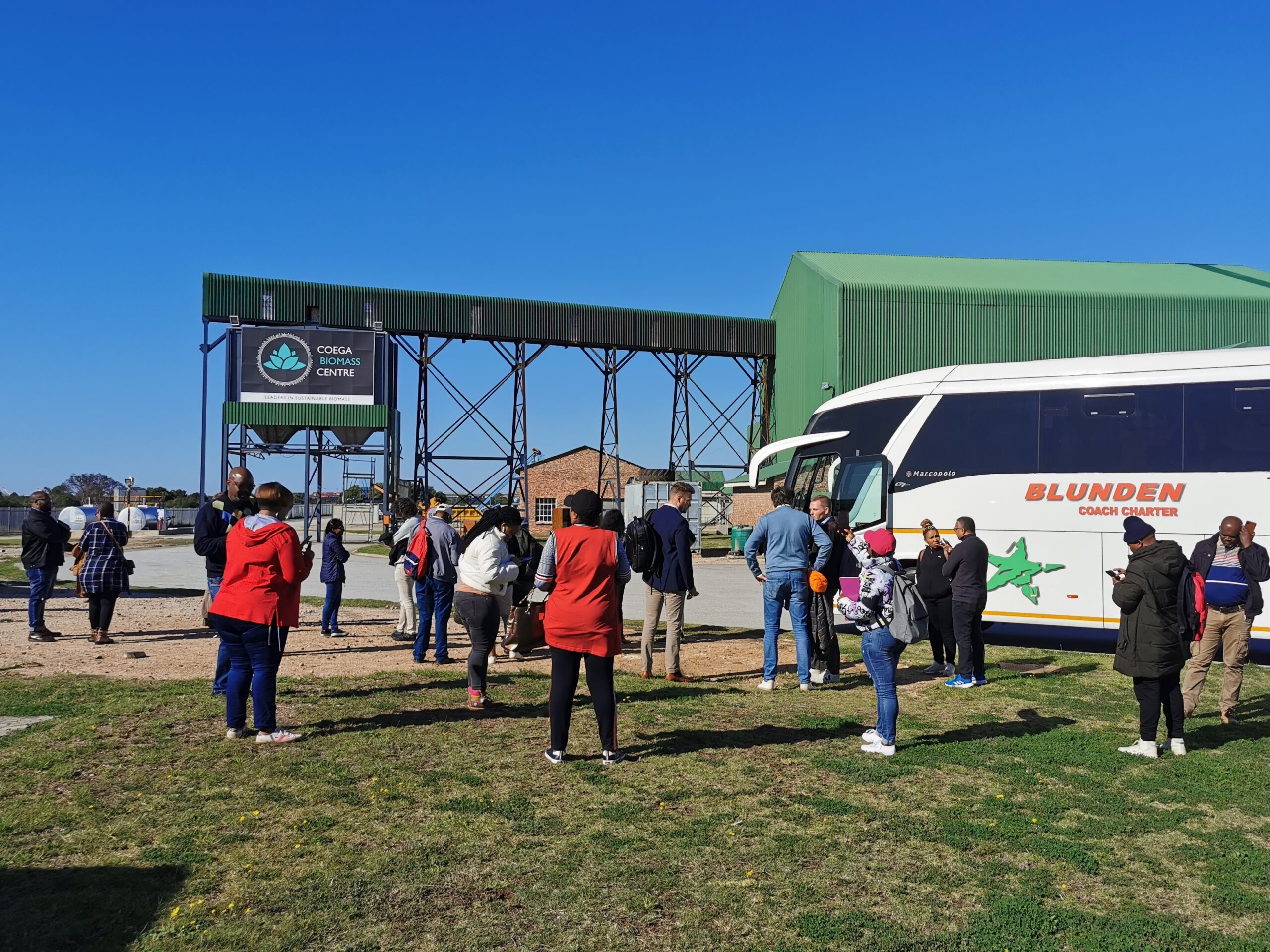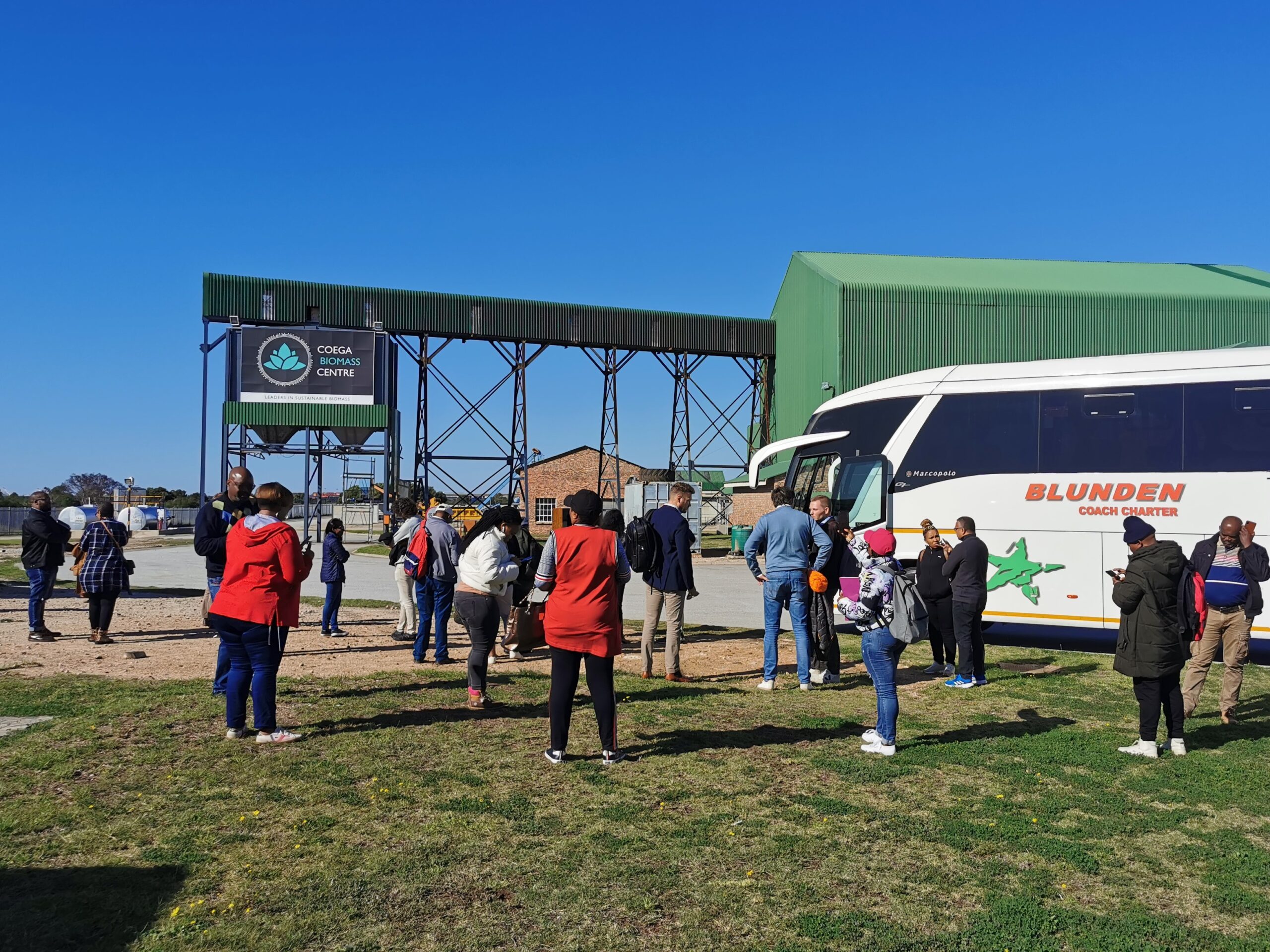 The PIB South Africa – Netherlands biomass project for the application of woody biomass residues in South Africa was completed on 1 July. During the sold-out closing event in Port Elizabeth, about 50 representatives of local and (inter)national governments, entrepreneurs and organizations discussed the results and the follow-up. Thanks to the efforts of the PIB consortium, RVO and the Dutch embassy, ​​the biomass chain is now firmly rooted in the local economy and in South African governments and knowledge institutions.
More employment, a more favorable investment climate, a healthier local population, knowledge development and a better climate and environment. That was the aim of the Partners in International Business (PIB) consortium 'Opportunities for solid biomass value chains in South Africa'. Five Dutch companies – ACE, Finco Fuel, Yilkins, Control Union, and Futerra Fuels – took the initiative at the end of 2019 to promote cooperation with South African organizations and companies regarding woody biomass streams. With Partners for Innovation as coordinator, iLive Sustainable Development as liaison and with support from RVO and the Dutch Embassy in South Africa.
Pellet factory purchase
After 2.5 years the balance can be drawn up. On June 28 and 29, the project partners and experts in Port Elizabeth, South Africa, shared the results with a broad audience of companies, municipalities, knowledge institutions and other institutions.
The most tangible result is the purchase of a pellet factory, which will be put back into operation during the course of this year after a major refurbishment. Almost all Dutch partners are involved in this. During the tour of the Coega Biomass Center factory and a field visit to an area overgrown by invasive species on June 28, the participants were able to form a clear picture of the factory and the problem of invasive species.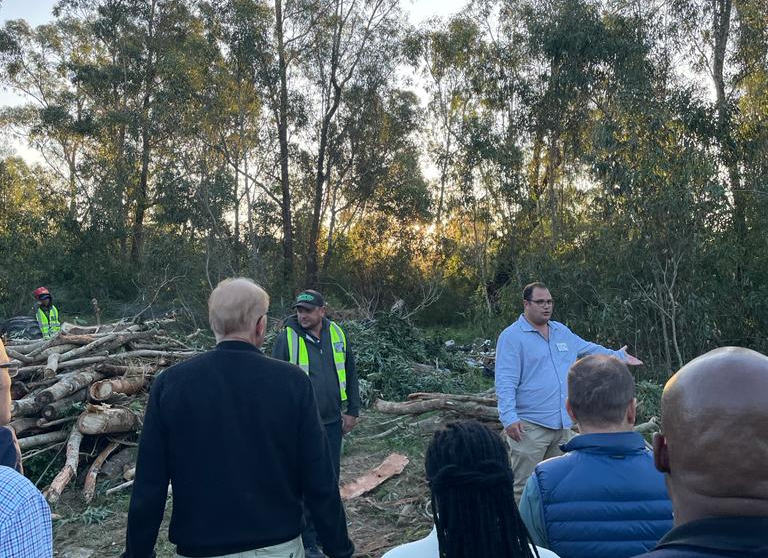 Knowledge of invasive species
Another important result is the set up of a South African-Dutch knowledge platform to collect and share information about biomass. On 29 June, the results of the past 2 years were presented with recommendations on progress. Speakers discussed the availability of invasive trees and plants (AIP), sustainability and FSC/RSB certification, employment effects and new markets. The discussions on improving availability, recovery after AIP removal, clean cooking, implementation and valorisation of other organic streams were of a high level. And an eye opener even for the most initiated participants.
Successful cooperation
"Several collaborations have been established in the past 2.5 years", says coordinator Emiel Hanekamp. "Between companies, government agencies, NGOs and research institutes. This provides a solid basis for future collaborations, that are partly underway already. Moreover, the extensive knowledge development and exchange leads to a better understanding of opportunities, challenges and solutions. In addition we have laid the foundation for potential new SA-NL companies. All this thanks to the proactive and open attitude of all parties involved. And not to forget the support of the Dutch Embassy and the Netherlands Enterprise Agency (RVO). We are far from done, the real work has just begun."
PIB results
Acquisition and redevelopment of pellet factory (with Finco)
SA-NL Biomass Knowledge Platform
Torrefaction feasibility study (with Yilkins)
Stellenbosch and Utrecht University researched the Local Socio-Economic and Environmental impacts
Development of Clean Cooking Pellet Stove project (with ACE)
Started certification of feedstock and pellets (with Control Union)
Partnership on biofuels is being developed –JUST FUELS
Want to know more?
For more information about the PIB consortium or the  pellet factory,  please contact Emiel Hanekamp.
Share on LinkedIn
Contact
Want to
know more?
Contact us!