Coega Biomass Centre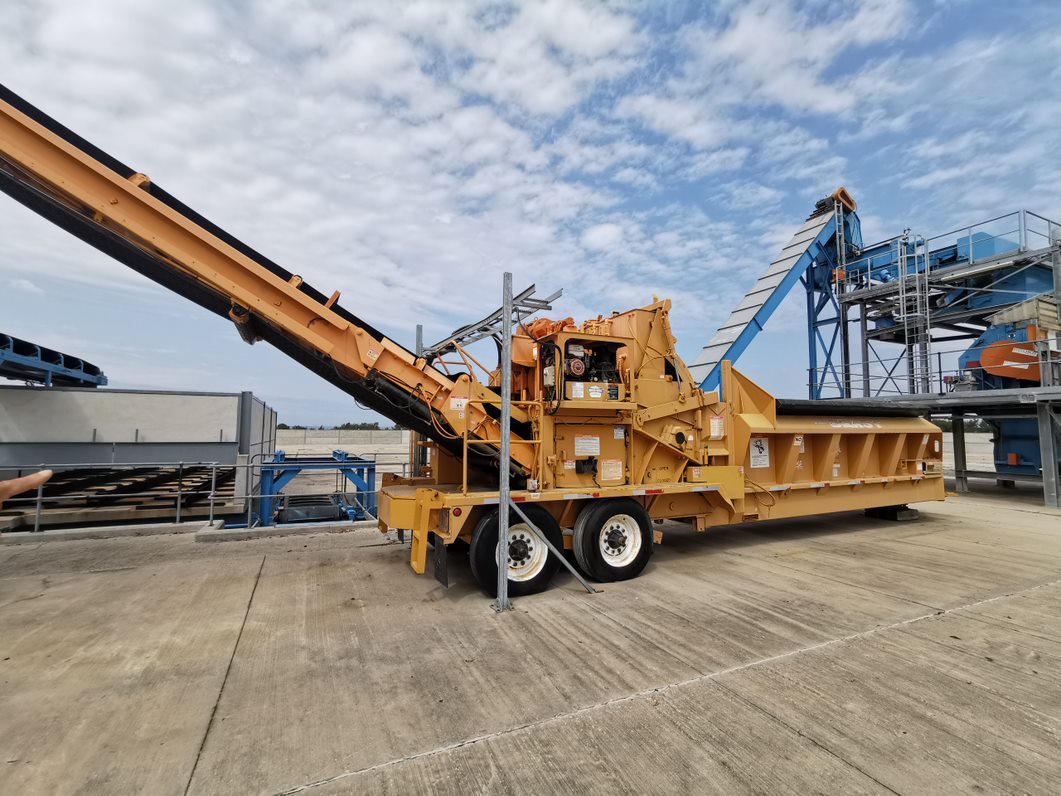 Project
Coega Biomass Centre
Affordable clean energy for local communities
In Port Elizabeth, South Africa, a plant for the production of pellets from solid biomass residues will be put into operation again: Coega Biomass Centre. iLive (SA), Partners for Innovation (NL) and FinCo Fuel Group have teamed up to provide the local community with access to clean energy, create about 600 jobs and beneficiate unused biomass residues. The project is in one of South Africa's Special Economic Zones, which are designed to attract foreign investment to boost local economic growth.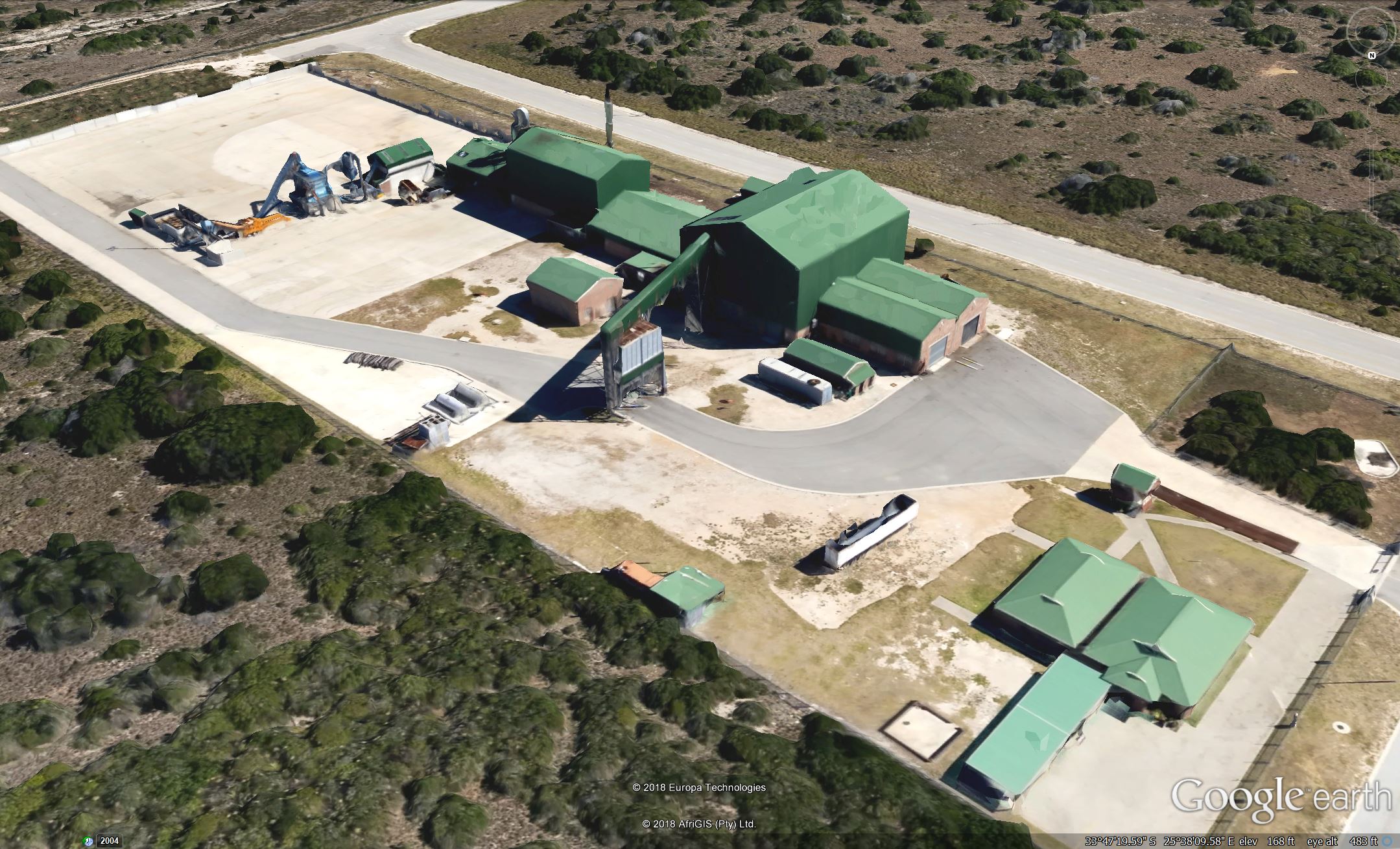 The project aims to demonstrate the feasibility and sustainability of biomass supply chains, and hoping to unlock more biomass sources and end-uses in the South African market. Under the name Coega Biomass Centre, first the production of white pellets will commence. White pellets are perfectly suited to be burned in clean cooking devices, in industrial furnaces for steam and power production and as a substitute for coal to produce electricity or biofuels. The partners will undertake a full refurbishment of the factory. The factory is expected to be operational in Q3 2022.
Feedstock secured
The refurbishment of the pellet factory will begin early 2022 and will go into operation in the Autumn of 2022. The maximum production capacity of the factory is 120.000 tons of white pellets. The feedstock will consist of about 70% alien invasive plants (AIP) and 30% sawmill residues. The proven availability of feedstock for at least 10 years and the feedstock supply contracts for the first 2,5 years, reduce the risks. The product meets the international Quality and European Sustainability requirements.
Substantial impact
South African Stellenbosch University and the Dutch Utrecht University investigated the local socio-economic and environmental impact of the CBC. They conclude that the factory will create over 600 jobs in harvesting, logistics and the pellet factory itself. The removal of AIP saves up to 3600 m³/ha water annually, over 5 million m³ in total. Substituting coal by pellets could reduce CO₂ emissions by 70-80%.
Torrefaction
The consortium is also researching the feasibility and viability of introducing an innovative drying and torrefaction technology. Together with Yilkins, a feasibility study of the torrefaction technology was carried out. Seven different AIP-species samples were harvested, chipped, milled and bagged at CBC. 13 samples were shipped to Yilkins for drying and torrefaction. The samples were tested by a certified lab in the Netherlands. The official test results of the pellets show that the pellets meet international i2 specifications, meaning that the black pellets are perfectly suited for substituting coal.
With this technology the plant will be able to also produce black pellets. Black pellets have a number of advantages over white pellets, especially when transported over long distances. In addition, the feedstock used to produce black pellets is less critical than for white pellets. This will allow us to beneficiate biomass residues – such as forestry residues –  that would otherwise being left in the field to rot, producing methane which has a 25 times higher GHG impact than CO₂, or municipal garden and parc residues being landfilled. In total an estimate of 17 Mtons of CO₂ off-sets per annum could be reached with the biomass pellet usage.
Beneficiate from biomass residues
When operational, Coega Biomass Centre will provide about 600 jobs rectly and indirectly, related to the collection, pre-processing and transportation of biomass residues. In total the pellet factory requires 160 thousand tons of feedstock each year. There are several biomass residual flows in South Africa that are ideally suited for the production of sustainable pellets. First of all, residual material from forestry and sawdust from sawmills. In addition, the biomass plant will be fed by local invasive species that threaten the water supply and wreaked havoc on the local environment and economy. Furthermore, green waste from gardens and municipal parks that now ends up in landfills is given a good destination. To guarantee sustainability, a system for the certification of individual biobased raw materials will be set up. RSB has taken the initiative to set up guidelines for sustainable harvesting of Alien Invasive Plants.
First-rate pellets
Test results indicate that Coega Biomass Centre is primed to produce first-rate pellets from biomass residue streams. The tests were conducted on two mixed batches of pellets made up of the most common woody residue streams in the area. Both mixes were treated by a press similar to the one used at Coega Biomass Centre. The quality conforms to the highest industrial standards required for co-firing in power plants. Click here for more information.
| | | | |
| --- | --- | --- | --- |
| | i1 standard | Pellet sample 1 | Pellet sample 2 |
| Ash content (weight% DM) | ≤ 1,0% | 0,55% | 0,51% |
| Bulk density (kg/m3) | ≥ 600 | 633 | 660 |
| Net caloric value (GJ/ton) | ≥ 16,5 | 17,13 | 17,13 |
| Moisture content (weight%) | ≤ 10% | 6,09 | 6,77 |
| Durability (%) | 97,5-99% | 98 | 97 |
Small and large customers
On the customer side, partnership and alliance on clean cooking has been established. With white pellets, households can save 50% on their household energy bills. In addition, soot and other air emissions would be lower than WHO standards, decreasing respiratory diseases. Pellets will reduce 1 ton of CO₂, per cookstove, per year and create local employment in stove and pellet sales and distribution.
For large customers, partnerships on biofuel are being developed. The potential impact of these partnerships is significant: the production of biofuel and biochemical in South Africa, creating additionally 22.000 jobs and avoiding 17 Mton of CO₂ emissions.
Partners in International Business
This project is a major spin off of the Partners for International Business project 'Solid biomass opportunities in South Africa', in which six Dutch companies, supported by the Dutch government, work together with South Africa to develop successful business cases for sustainable biomass value chains.
On November 11, 2021 the Netherlands embassy in South Africa organised the event CoCreate MyCity 2021 in Johannesburg. Part of this closed online meeting was a workshop of Partners in International Business about the opportunities for solid biomass value chains in South Africa. The private partners of this consortium – African Clean Energy, Yilkins, FincoFuel and Control Union Certification – pitched their solutions via video (click on the links). In addition, the results of two years of this South Africa – Netherlands partnership were presented by sector coordinator Emiel Hanekamp of Partners for Innovation.
On June 28 and 29, the closing event took place. This sold out event was visited by 50 represantatives of the biomass value chain.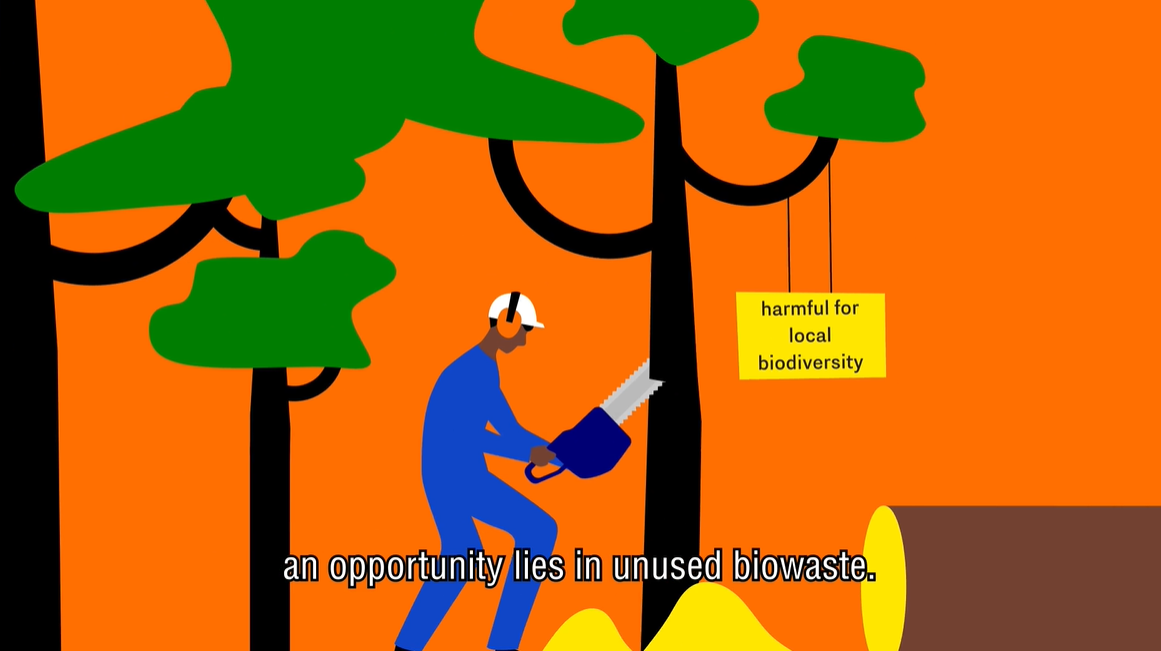 Watch the video about this cooperation.
More about Coega Biomass Centre
For more information, please visit the Coega Biomass Centre website or contact Emiel Hanekamp.
With this project we contribute to the following Sustainable Development Goals of the United Nations:






Projects
Other
projects
Also view our other projects.
Contact
Want to
know more?
Contact us!