Biogas policy review Cambodia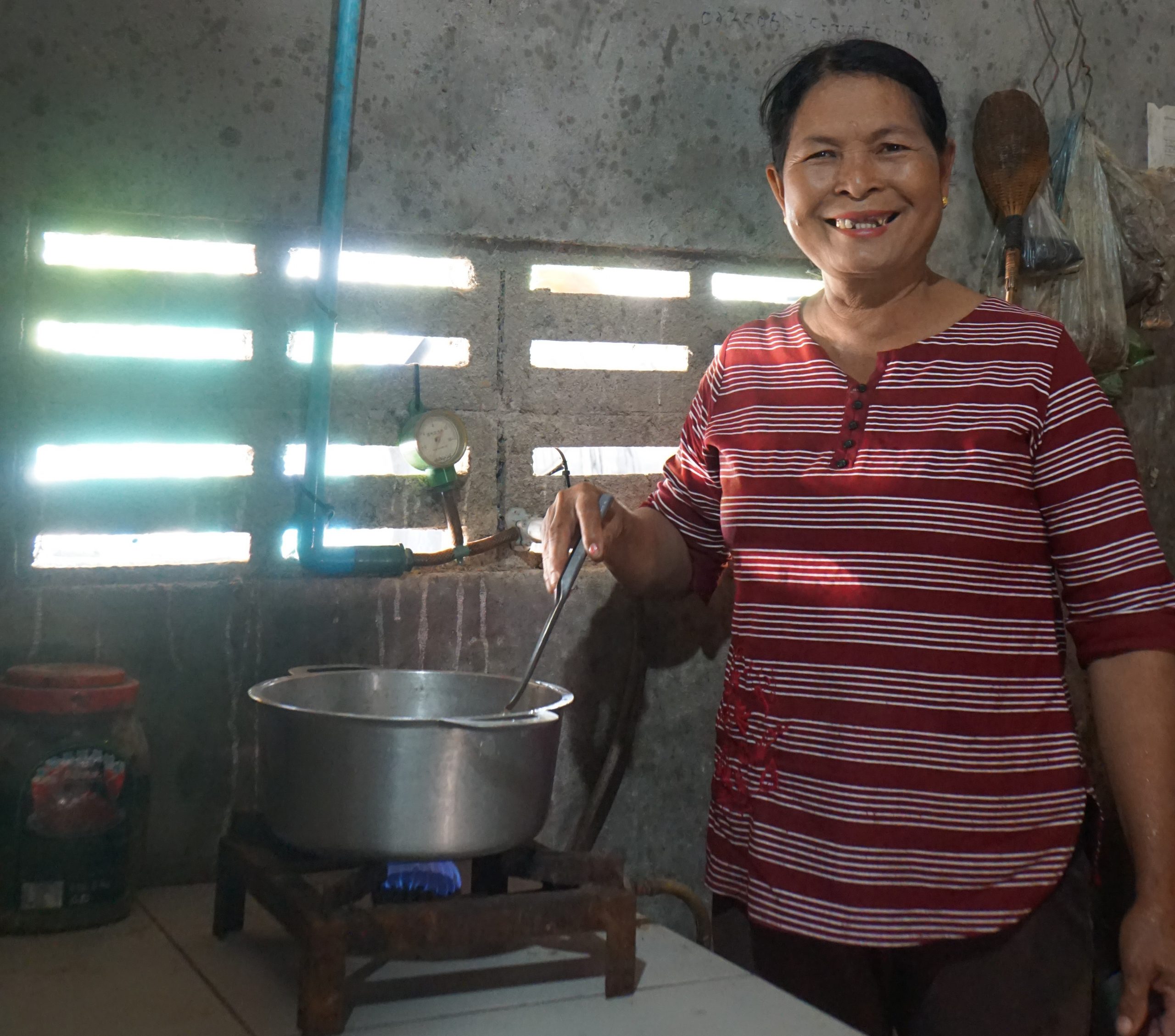 Project
Biogas policy review Cambodia
The Cambodian Ministry of Agriculture, Forestry and Fisheries (MAFF) and UNIDO asked Partners for Innovation to revise the existing biogas policy of Cambodia. This included enlarging the scope from domestic biogas to all biogas applications with a focus on quality of technology and services in a conducive environment for businesses.
The main goal of the revised policy is to promote efficient and sustainable use of biodigesters, aiming to supply renewable energy in rural and improve agricultural productivity. In addition, the revised policy must contribute to improve livelihoods of farmers, rural communities and agribusinesses and implementation of Sustainable Development Goals in Cambodia.
The policy was revised and updated through various rounds of stakeholder consultations with private sector parties, line ministries, stakeholders and provincial agricultural parties to ensure both ownership and a consensus on the direction of the sector development.
Biogas sector development
Biogas sector development took off in Cambodia from 2006 through the National Biodigester Program (NBP), a partnership of SNV, the Dutch Development Organization, and the Ministry of Agriculture, Forestry and Fisheries (MAFF). NBP focusses on household biogas, units that are fed with the manure of two to five cows. This enabled over 100,000 farmers to cook daily on clean biogas and thereby eliminating the need to collect wood and significantly improving the indoor air quality with an estimated 88% reduction in fine particulate matter (PM2.5) concentration in the kitchen resulting in significant health improvements.  It was estimated that in the period 2006 to 2014 the cumulative number of biodigesters installed by NBP averted 29 premature deaths and 1,442 disability adjusted life-years (DALYs). The effluent, bio-slurry, is a powerful organic fertilizer and used to improve agricultural yield and soil health.
The success of this program attracted investment of other private sector parties, not only in household scale biogas, but increasingly in large scale biogas for farms (pig-farms) and agri-businesses such as cassava-starch factories with a focus on electricity generation to offset high electricity costs. This diversification requires regulation to ensure that competition occurs in a level playing field without undermining the quality of the technology and after sales services offered.
More information
Eric Buysman, an associate consultant of Partners for Innovation, was the team leader in this assignment with support of local Cambodian consultants.
For more information about our bioenergy activities, click here or contact Emiel Hanekamp.
With this project we contribute to the following Sustainable Development Goals of the United Nations:



Projects
Other
projects
Also view our other projects.
Contact
Want to
know more?
Contact us!