Single Use Plastics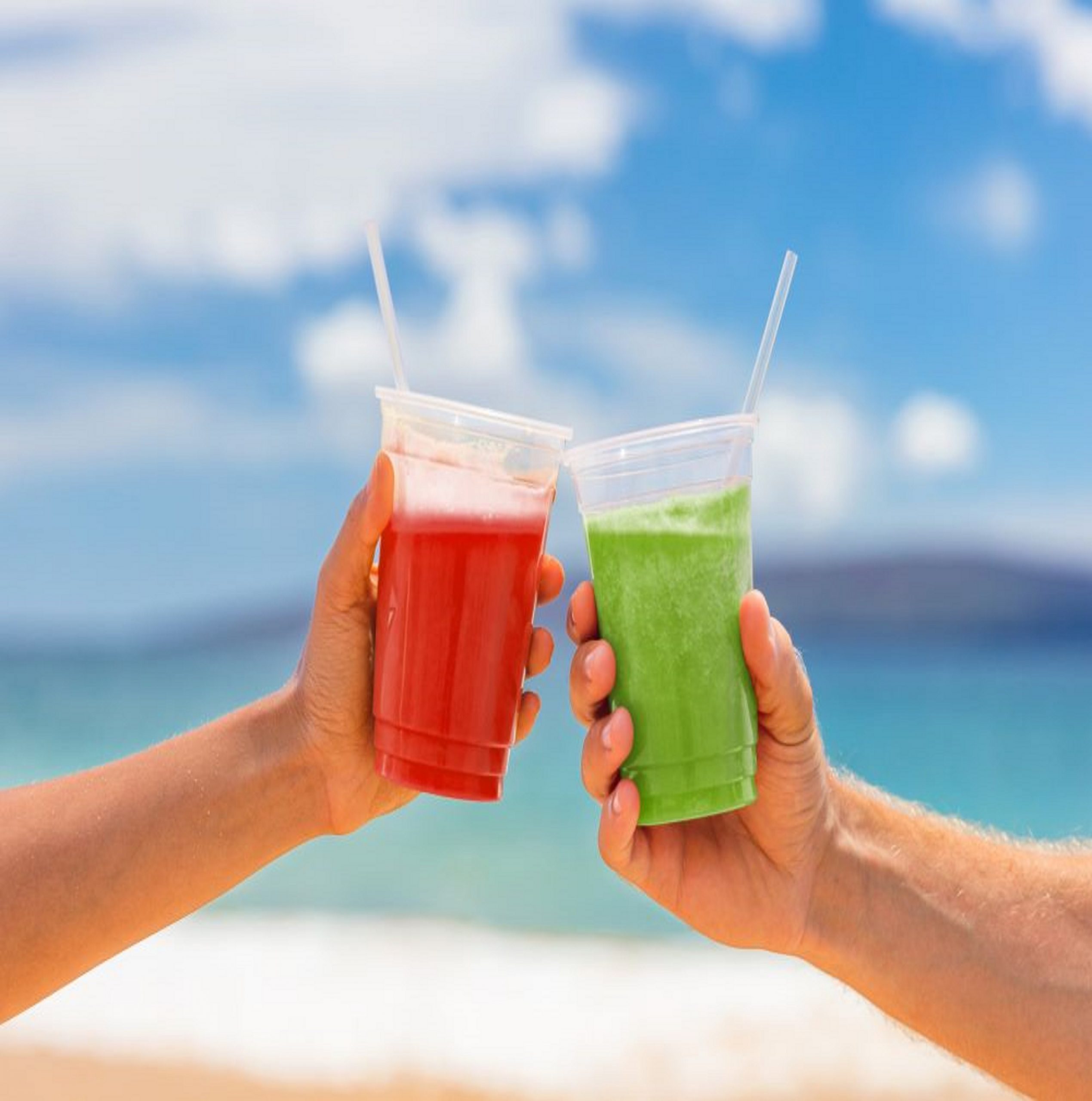 thema
Single Use Plastics
Since 3 July 2021, many single use plastic products have been banned. Some products are no longer allowed at all, others have to comply with increasingly strict rules. Step by step, the European Commission and national governments are making those rules more specific. We can help you meet these guidelines. 
It started in 2019 when the European Parliament passed the Single Use Plastics (SUP) directive. The aim of this guideline is to prevent plastic litter and especially marine litter (plastic soup). All EU countries had to adopt the directive in their national legislation by 3 July 2021 at the latest.
What is the Single Use Plastics Directive about?
The directive relates to plastic products that are often found in (maritime) litter such as straws, candy wrappers, packaging, cigarette filters and fishing nets. These plastic products are designed for single use. However, this does not only concern products that consist entirely of plastic, but also products that are only partly made of plastic. Think of cardboard cups with a plastic inner layer and biodegradable plastics.
Some of these products are banned, others may no longer be provided free of charge and some products must be specially marked. The dates on which the new rules will come into effect vary.
It is also important that companies clearly inform their customers and that they can demonstrate that the share of Single Use Plastics has clearly decreased. Extended producer responsibility will also apply to a number of product groups. This means that producers also have to bear the costs for cleaning up and processing.
All entrepreneurs who produce or put plastic products for single use into circulation will have to deal with this European directive: plastic producers, importers, catering entrepreneurs, out-of-home chains, drugstores and tobacconists.
Which products fall under the SUP legislation?
On May 31, 2021, the European Commission published guidelines that indicate whether or not a product falls under the SUP Directive. The directive includes food packaging and cups up to 3 litres, cups and packaging made of paper with a plastic coating, PHA products, multipacks and portion packs. Products made from regenerated cellulose, such as viscose, are not subject to SUP legislation, as they are made from natural polymers that have not been chemically modified.
July 2021
Ban
Since 3 July 2021, the following single-use plastic products may no longer be sold: cutlery, plates, stirrers, straws (except as a medical device), cotton swabs (except as a medical device), balloon sticks, food and drink packaging made of EPS that can be eaten directly or used, can be drunk and products made of oxo-degradable plastics.
Marking
Since 3 July 2021, paper and cardboard drinking cups and packaging of feminine hygiene products, wet wipes and tobacco products with plastic filters must clearly indicate how the user must dispose of the product, that the product contains plastic and what the negative effects of plastic waste are on the environment. The specifications of these markings are known: a small icon that must be clearly visible on the cup or packaging. You can download the correct images in all languages ​​from the website of the European Commission. Products and packaging that have already been produced must be provided with a sticker.
January 2023 / January 2024
Reuse or recycle
In March 2022, the Dutch Ministry of Infrastructure and Water Management published the Ministerial Regulation on disposable cups and food packaging. These rules apply to cups and food packaging that you can eat or drink directly from and that contain plastic that has a function.
The ministry divides these products into two categories, depending on where the food or drink is consumed: on the spot, such as in a restaurant, on a terrace or a festival site, or not, such as for takeout, delivery meals and on-the-go. (See the Dutch site for more information).
January 2023
Reduce and Report
The aim of these measures is a 40% reduction in 2026 compared to 2022 in the use of disposable plastic cups and food packaging. For this purpose, the producer/importer will provide data on the quantity of single-use plastic packaging placed on the market as of 1 January 2023, in accordance with a format to be determined in more detail. The effectiveness of the measures will be evaluated from 2024. If they fall short, the ministry may take additional measures from 2026.
Producer Responsibility
Extended Producer Responsibility (EPV) will be introduced for a number of disposable plastic packaging as of 5 January 2023:
Single-use food packaging, such as salad bowls and hamburger containers
Bags and wrappers that can be eaten straight away, such as candy bar wrappers
Beverage packaging up to a maximum of 3 liters
Drinking cups
Light plastic carrier bags
In the Netherlands, this system already exists for consumer packaging through the Packaging Waste Fund. As a result of this Decree, a company that markets this disposable plastic packaging will also have to cover the extra costs of cleaning up litter. In addition, it will have to set up specific awareness campaigns about reusable alternatives to packaging and the effects of litter.
This UPV will come into effect on January 5, 2023. At that time, a UPV for plastic tobacco filters will also come into effect. The purpose of this is the same, but this UPV is accommodated in a separate regulation.
July 2024
Product requirements for plastic bottles and cups
From 3 July 2024, it is mandatory to design single-use plastic beverage packaging of up to 3 liters in such a way that the lid remains attached to the packaging during use. This also applies to cups with a lid.
December 2024
UPV wet wipes, balloons and fishing nets
On December 31, 2024, extended producer responsibility for wet plastic wipes (for hygiene and household use) and balloons will come into effect. Here too, the producer must cover the costs of cleaning up and set up information campaigns for reusable alternatives and litter.
From the same date, an UPV also applies to plastic products in fisheries. In addition to covering costs for clean-up and information campaigns, producers will be responsible for collecting an annually increasing minimum percentage of waste from these products.
2025 and 2030
PET bottle recycling
A decision of the European Commission in 2020 states that PET bottles must consist of at least 25% recycled material on average from 2025 and 30% from 2030. This concerns the proportion of recycled material that must be processed during production. In a decision of the European Commission in autumn 2021, the percentages of bottles that must be collected and recycled have now also been determined. In 2025, 77% of single-use PET bottles must be recycled, in 2029 this will be 90%. The weight of bottles that are collected separately for recycling is measured. The weight of the cap does count, but that of labels and residue does not.
How can we support you?
Curious how we can help you with the implementation of the Single Use Plastics Directive? Please contact our experts Siem Haffmans or Jannes Nelissen.
With this service we contribute to the following United Nations Sustainable Development Goals:
Themes
Other
themes
Also view our other themes.
Contact
Want to
know more?
Contact us!