Improving tiger nut production in Niger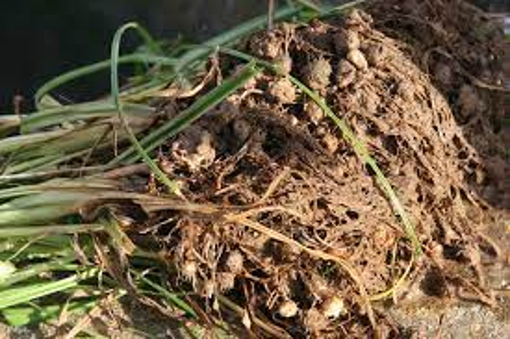 Project
Improving tiger nut production in Niger
Produce and sell juice locally
Tiger nuts are protein rich tubers, which thrive particularly well on the soil in Niger. However, the yield and quality of the tiger nut production in Niger are low. The 'Chain Booster'  project, funded by the Dutch Sustainable Development Goals Partnership Facility (SDGP) and Embassy of the Kingdom of the Netherlands in Niger, is set out to change this. Partners for Innovation Niger coordinates this project.
Despite their name, tiger nuts are not nuts. Tiger nuts or souchets are small root vegetables that grow from grass, like potatoes and yams. They are currently cultivated in West Africa and Spain. The soil in the southern part of Niger is very well suited for tiger nuts. An estimated 30 kton grows in the region of Maradi and Dosso. The nutritional value of the nuts is very high. They can be transferred into a range of products, including tiger nut milk, which is rich in energy-giving nutrients (carbohydrate and fats) and high in proteins. It is also rich in phosphor, potassium, magnesium, fibers and vitamin C.
However, there is hardly any possibility to process the nuts locally, the majority of the yield is exported as crude product, mainly to Spain and Nigeria. In addition, many intermediate traders are active in the value chain. This results in low prices and equally low profits for farmers.
Boost production
The Chain Booster project wants to boost tiger nuts' production (quantity and quality), processing and marketing in Niger. Up until now, raw tiger nuts are exported to Nigeria and to Spain by Enitrap. The nuts are the main ingredient of Horchata de Chufas, a milk-resembling drink which is very popular in Spain. To improve food and nutrition security in Niger, the first goal is to produce tiger nut juice in Niger itself and to sell it locally.
The project will focus on selecting and using better varieties, improving yields and production quality of tigenr nut production in Niger through better agricultural practices, strengthening the organisational capacities of producers, creating jobs in the factory and logistic distribution system.
In this project three partners are working together. Partners for Innovation Niger will strengthen the farmer organisations and improve the agricultural practices. Triple Trade will boost the processing by setting up a tiger nut juice factory and Enitrap will operate the tiger nut juice factory in Niger.
Flour, flakes and oil
Tiger nuts are versatile: from flour for bakery products to flakes and oil. Press cake can be used as cattle feed. Triple Trade will conduct a market study to look for other markets to sell this diverse nut. The aim is to find companies interested in exporting raw tiger nuts to high-end markets, guaranteeing purchase quantities and better prices. In addition, option to valorise and process the residues (such as leaves) of the nuts into valuable products will be examined.
The 3-year project started December 2021. The Chain Booster project receives a grant from the SDGP facility of the Ministry of Economic Affairs and Climate Policy in The Netherlands.
With this project we contribute to the following Sustainable Development Goals of the United Nations:
SDG 2: ending hunger
SDG 8: decent jobs and economic growth
SDG 17: partnerships for the goals
Click here for more information on the Netherlands Enterprise Agency.
For more information about this project or our other activities in Niger, please contact Rakiatou Gazibo or Peter Karsch.
With this project we contribute to the following Sustainable Development Goals of the United Nations:



Projects
Other
projects
Also view our other projects.
Contact
Want to
know more?
Contact us!